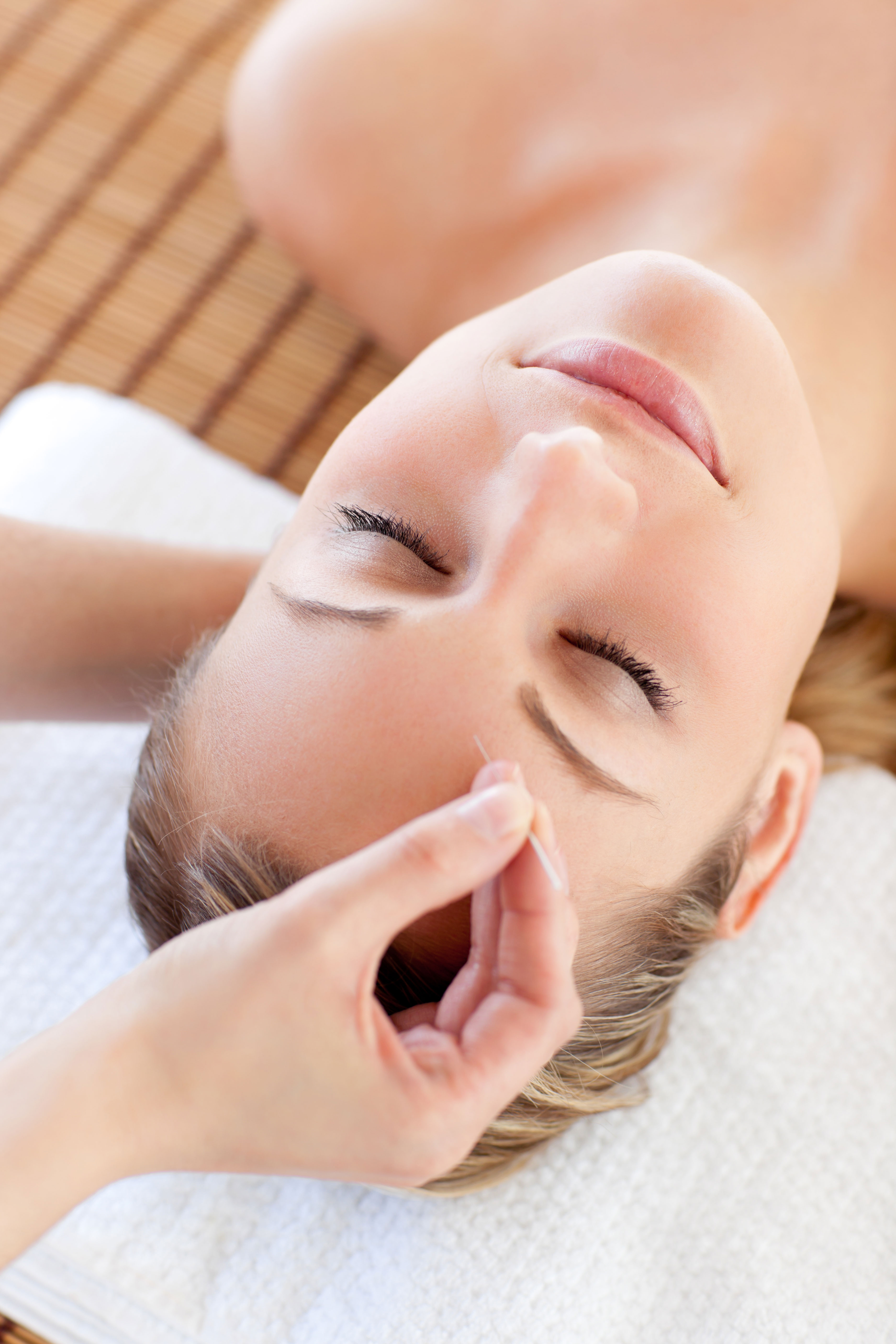 Case Studies
Bone spur in neck causing neck pain, shoulder pain and numbness in first finger and thumb

58 yr old male patient complains of neck pain, shoulder pain on the right side and numbness of the right thumb and first finger on the right side. MRI showed a bone spur in the neck at C4 and C5 levels. Pain level was at 5-8 on a scale where 10 is the most. Work duties difficult and having problems using affected fingers due to lack of sensation. After 10 acupuncture treatments and topical herbal therapy, there is no almost no pain remaining. Fingers have regained 90% of sensation. Patient has to shake hand 2-3 times per day restore sensation. Numbness completely resolved in 12 treatments. Patient returns once a month for maintenance on neck.
Shingles pain

48 yr old female patient complains of severe shingles pain for 2 weeks. Patient reports her initial pain level to be 9-10 on a scale where 10 is the most. Patient was unable to work or sleep due to intense pain levels. Patient tried prescription medication but caused constipation so she turned to acupuncture for pain relief. After 5 acupuncture treatments with Laurie Mitchell the patient was able to return to work with no pain.
Environmental allergies

50 yr old male patient complains of environmental allergies that last all year but get worse in the spring. Patient reports that he experiences runny nose, itchy and red eyes, sinus pain and pressure and frontal headache and post nasal drip on a daily basis. He tried prescription medication and allergies shots but neither were helpful. Eight acupuncture treatments and herbal medicine from Laurie Mitchell resolved all symptoms. Patient returns once a month for maintenance.
Wrist pain

54 yr old male fell on the ice and put his hands down to catch his weight wrenching his wrist 2 days before starting acupuncture treatment. Patient had very limited range of motion with the wrist and intense pain (8 to 9 on a scale where 10 is the most). He was able to regain all range of motion and pain was completely resolved after 6 acupuncture treatments with Laurie Mitchell.
Shoulder joint pain

64 year old female patient hyper-extended her shoulder after tripping which caused her to fall one week before coming in for acupuncture treatment. Pain was tolerable during the day unless lifting anything over ten pounds but at night her pain was "like a toothache" causing her sleep to be broken at best. After 2 acupuncture treatments with Laurie Mitchell the patient was able to sleep soundly through the night due to reduced pain levels. After an additional 6 acupuncture treatments the patient is able to resume normal activity and has almost no pain. Patient will continue acupuncture once a week until pain is completely resolved.
Pain in the thumb

60 yr old male with pain had limited range of motion in the thumb; unable to text, open doors or use a fork. Pain persisted for 3 months before trying acupuncture with Laurie Mitchell. After 12 acupuncture treatments the patient is able to resume normal activity and the pain is no longer present.
Upper back pain with muscle spasms

45 yr old female tri-athlete patient had a "knot" in her upper back causing pain. Patient was not able to train for her triathlon due to pain. Patient was biking for over 50 miles in the rain without a jacket and pain started shortly afterwards. Patient applied ice at home which caused additional pain and muscle spasm. After 4 acupuncture treatments from Laurie Mitchell the patient was able to return to training and muscle spasms were completely resolved. Following 4 additional treatments the patient was pain free.
Female infertility due to ovarian cyst

27 yr old female patient experiencing heavy menstrual bleeding and cramping every month which became "normal" for her. She tried for 6 months to conceive but was not able. Her husband got a clean bill of health. Her gynaecologist diagnosed her using an ultrasound finding a large cyst on her ovary which was the cause of her inability to conceive as well as heavy bleeding and cramping. Her doctor wanted to remove her ovary but she did not wish to have the operation. Instead, she received acupuncture weekly for 3 months and took a customized Chinese herbal formula that Laurie made for her exact TCM diagnosis to balance hormones (uterine cysts are fed by estrogen imbalances) daily for 4 months. Patient then returned for a second ultrasound at the 3 month point of treatment. They cyst was no longer visible with ultrasound and she was no longer experiencing heavy bleeding or cramping with her cycles. Patient had a healthy baby boy three months later.
Erectile dysfunction

54 yr old male married patient experiencing erectile dysfunction for a period of four years. It started to be a problem intermittently which he thought was mostly stress related but then became an issue over time (4 years untreated) where he had a problem at least 80% of the time. He came in for acupuncture once per week for 3 months and took a customized Chinese herbal formula that Laurie made for his condition daily for 6 months. Patient reports that he experiences no problems after 6 months of treatment. He and his wife are very happy and in love!
Testimonials
Patient Name: L.J. Chief Complaint: Hot flashes Age & Sex: 52 year old female Occupation: RN

Laurie Mitchell has provided me with a most effective treatment plan to relieve perimenopausal hot flashes in a short period of time! In August (2011), my gynecologist suggested that I consider Traditional Chinese Medicine/acupuncture as an alternative to the over the counter products which did not work for me. I also tried hormone therapy in which their health risks outweighed their benefits to me.

After 4 acupuncture treatments my hot flashes diminished considerably! Once I began the Chinese herbal formula designed by Laurie, within three days I had no hot flashes (from 12 or more per day)! Now the episodes are rare and very much manageable. Laurie Mitchell is a professional practitioner whose expertise and perspective on the nature of health and illness is refreshingly different from that of western practitioners. She has dramatically improved the quality of my life using acupuncture and Chinese herbs as part of my treatment plan. I highly recommend Laurie to those who want to help themselves or those who are unhappy with the status quo from their own physician.
Patient Name: E.C. Chief Complaint: low back pain, sciatica Age & Sex: 73, female Occupation: retired, care giver for elderly

I have had severe sciatic pain and low back pain for many years and was unable to perform household chores and exercise. I went to another Acupuncturist but it was not helpful. I also tried Chiropractic but to no avail. Since starting acupuncture treatment with Laurie Mitchell I no longer have pain and am back to my normal activities.
Patient Name: T.U. Chief Complaint: low back pain, constipation, weight loss Age & Sex: 56, male Occupation: disabled American Veteran

I sustained a back injury in the military and developed problems associated with the injury over a course of several years including drop foot, degenerative disk disease and stenosis. After seeing a chiropractor for almost two years I was referred to Laurie Mitchell, L.Ac, for acupuncture.

We discussed many of my medical and physical problems. Laurie was very good at explaining everything to me. After approximately five acupuncture treatments, I no longer required narcotic pain killers or the daily prescription strength laxative medications for constipation sustained due to taking the nartcotic pain killers. I discussed the possibility of taking Chinese herbal medicine with Laurie and, within two weeks of taking the customized formula she prescribed for me, I no longer needed daily laxatives.

I had also lost prior to starting acupuncture. The custom Chinese herbal formula was also able to help me to gain 6 pounds in less than two months.

In my opinion, Laurie has been a godsend to me. Her ethics and mannerisms are the utmost finest that I have ever experienced. The acupuncture has helped my back a great deal and I am steadily progressing every week. I would strongly suggest to anyone with pain or medical problems to visit her clinic. I find that Laurie and all of her staff are very kind, courteous and respectful.

Sincerely, A very grateful and respectful disabled American Veteran T.U.
Patient Name: A.B. Chief Complaint: Neck pain Age & Sex: 50 something year old female Occupation: Pharmacy Technician

My name is Anne and I am a fifty something that has been dealing with severe neck pain for ten years. I have undergone surgery that has left me with numbness in the hand and terrible headaches with spasms going from my neck to shoulder to elbow. I have tried physical therapy, pain management, massage therapy and many prescriptions. I have tried to find pain relief without addictive pain relievers. I found that relief through acupuncture with Laurie Mitchell. Laurie has been determined to help me through our sessions with very realistic goals in mind and I can truly say she has never offered false hope. I guess its true, you don't know how much pain your in until the pain had gone away.
Patient Name: C.O. Chief Complaint: Low Back Pain Age & Sex: 71 yr old female

The result of 30 years in a cleaning business was severe arthritis in my lower back. Traditional medicine offered me prescription pain medication. After reading an article on acupuncture to treat arthritis, I decided to give it a try. At my initial acupuncture visit my pain intensity was 8 out of 10 and moving was difficult for me. Several sessions later I can bend and touch my toes pain free for the first time in a very long time.
INFRARED SAUNA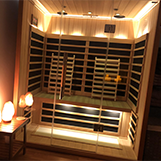 Aids in weight loss and boosting metabolism, reduces inflammation and helps arthritis pain, rehabilitation from trauma and bruising, helps to detoxify your body. Helps to boost immunity on a mitochondrial level. Helps with anti aging and wrinkles as well as promoted vibrant skin.
WHEN YOU GET THE WELLNESS WITHOUT LIMITS E-BOOK, YOU'LL DISCOVER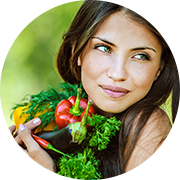 How Acupuncture medicine is uniquely capable of transforming your health and life.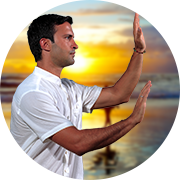 The intimate connection between your emotions, beliefs, and health challenges.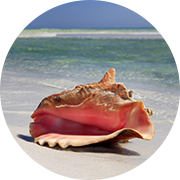 How our unique approach can help your specific health issues.